Interactive Machine Learning- Visualization and Explainability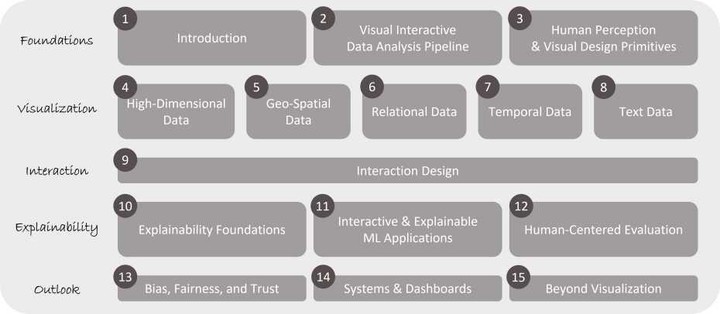 Interactive, mixed-initiative machine learning promises to combine the efficiency of automation with the effectiveness of humans for a collaborative decision-making and problem-solving process. This can be facilitated through co-adaptive visual interfaces. This course will first introduce the foundations of information visualization design based on data charecteristics, e.g., high-dimensional, geo-spatial, relational, temporal, and textual data. Second, we will discuss interaction techniques and explanation strategies to enable explainable machine learning with the tasks of understanding, diagnosing, and refining machine learning models.
Visit https://ai.ethz.ch/education/lectures/iml22.html for more information.